Went to the doctor today for a physical. I havent been to a doctor in a while (aka YEARS) so i kinda forgot how the whole process went lol. But everything went pretty awesome~! I barely waited 5 minutes before my name was called and the tests went by just as quick. I had to get a Tetanus shot in my left arm and a flu shot in the right, but shots have never hurt or bothered me so its all good... i cant really move my arms much though lmao;;;
After that we went to Taco Bell and hit up Ross. I was just gonna get a jacket, but i ended up with some more stuff (not that i mind :D)
TO THE PICSPAM!!
First up is a pair of
Jessica Simpson
jeans. Ive been obsessing over grey things lately (shirts, bags, pants, makeup,eyes, etcetcetc lmao) but funny enough, i didnt have a grey pair of jeans. Figured it was about time i changed that...
Next is my absolute fave item out of this haul-- and im pretty sure its because of the cute-as-chiz leg warmers that came with it-- a green and grey knitted sweater with red trim by
Energie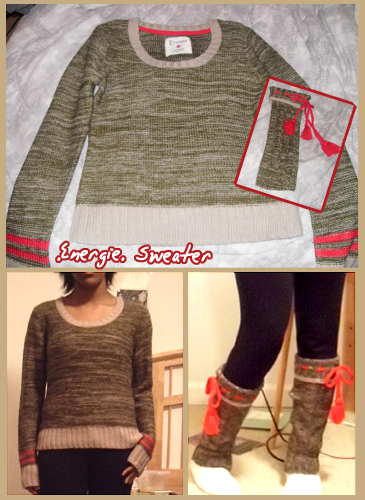 Aaaand the reason we went to Ross in the first place: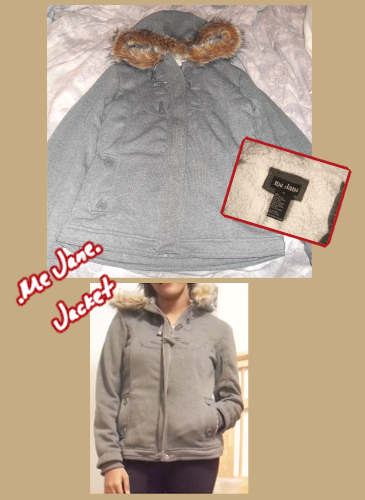 I picked this out not even two minutes after we walked in. Its really soft and warm and it isnt bulky so its not uncomfortable when i move too much. I also like it because its casual and i can wear it without feeling like i need to be "all dressed up".
Unfortunately, my mom despises it lmao;; so she made me try on 9786541654 other things before we settled on this next one: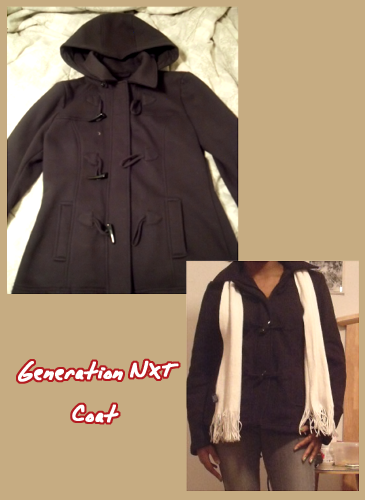 Now dont get me wrong, i love this jacket! But the grey one popped out at me and i just had to have it ♥♥♥
This one is really nice. I love the fabric and the fact that the hood comes off. The pockets are deep and the style is simple, yet sophisticated with the right things.
While we were checking out i was looking at the makeup section because they always have some e.l.f. stuff sprinkled around and i found this
88 Profusion Palette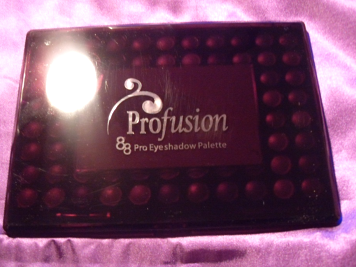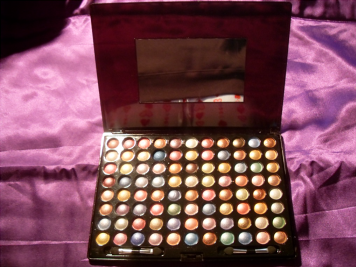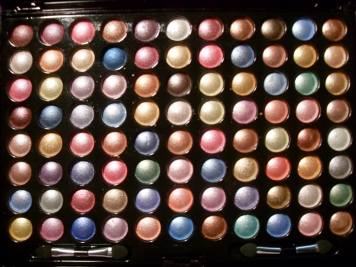 It was $5 so im not expecting any SUPERSPECIALAWESOMEOMGMAGIKTIEMS out of this, but with 88 colors im gonna make it work xDD
Anyhow, i opened it up to test out some of the colors earlier and i was pleasantly surprised at how pigmented they are! I was even happier when i realized that even though several of the shadows look the same they're all different. So yeah, definately gonna do some looks with these colors in the future so look forward to that ;D
Overall today was an awesome day, and even though i cant raise my arms past my ribs im happy! Till next time,
♣ Alex